Using Social Media to Grow Your Business – Part 2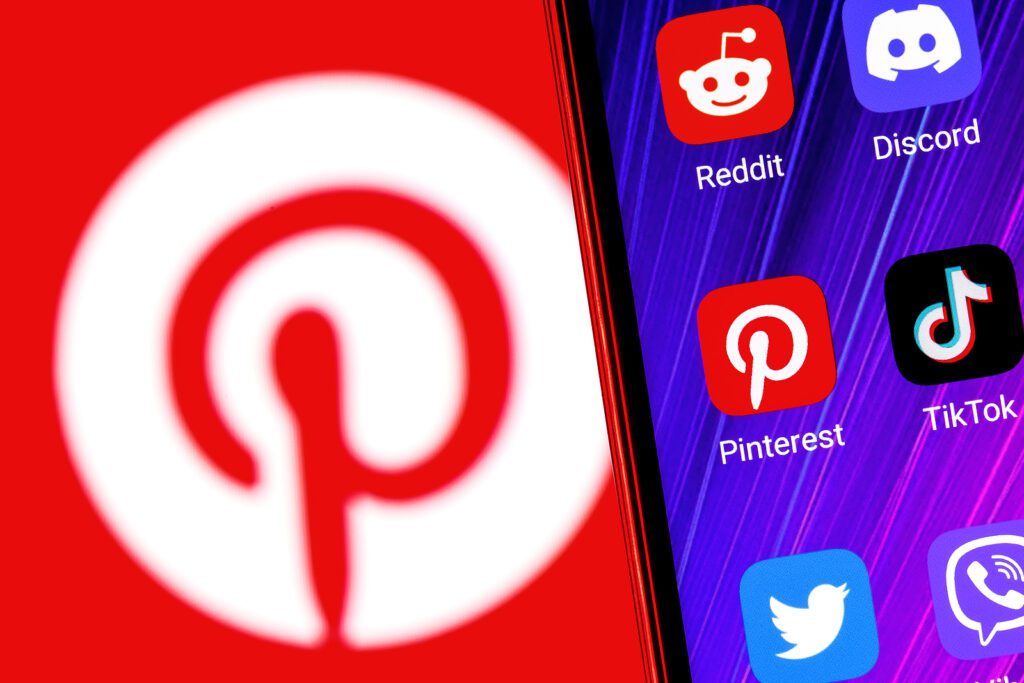 Welcome back to part two of using social media to grow your business! Last time, I shared the three social media pillars for a successful social media program.
I also left you with a teaser about how Pinterest could play a significant role in giving your downsizing business, or any business, more exposure in your community.
So, let's jump into the topic at hand. How does Pinterest work and why is it a better choice over something like Facebook or Instagram?
The Stats
Well, first, here are some impressive stats that you may not be aware of.
• Pinterest is the 4th largest search engine in the world!
• Almost 80% of the people using it are women.
• Many Pinterest users use it to do their initial research on many products or services before they buy.
• They also tend to have a higher rate of readiness to purchase products and services than other advertising mediums.
• As of 2021, the total number of "pins" (think of them as mini-ads or visually-based posts) saved by users was over 240 billion!
• Total number of Pinterest "boards" (I'll explain in a minute) exceed 5 billion.
• Pinterest's monthly active users have consistently grown 30% year after year.
• 72% of the users on Pinterest are within the target market for downsizing services (seniors and their adult children) between 30 and 64 years of age.
So, what does all that mean to you and your downsizing business?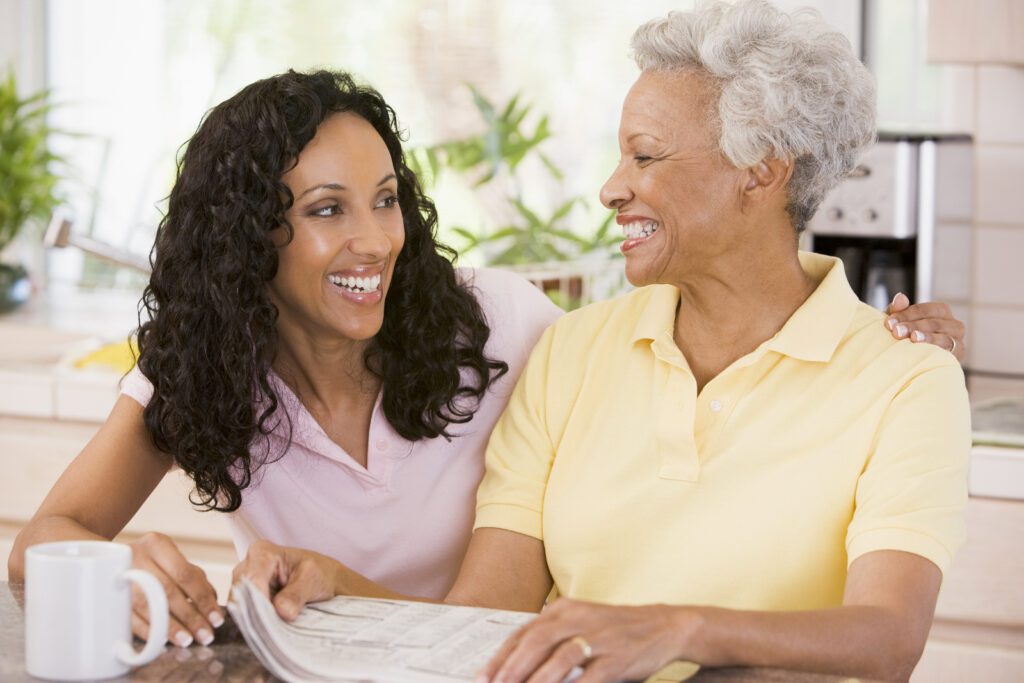 It's All About The Demographics
Well, let's start with the demographics.
As I mentioned in the last post, I've noticed over the years in my practice that the largest percentage of adult kids helping their parents with a downsizing move are daughters. Sorry guys! But it's true.
Pinterest is an advertising mecca for reaching women, especially older women in the downsizing age group (aged 50-64+) who comprise 38% of users. Why?
Based on the research I've done, Pinterest's highest search volume tends to be around topics on personal growth, how to improve our health, family, and other lifestyle topics.
Women are using Pinterest to get answers on all kinds of issues, even career options.
The other benefit? Pinterest is better at giving its users ways to save information than Facebook, Instagram, or other social media forums.
So How Does It Work?
Pinterest users create a profile, then create "boards" based on a topic or interest. When they see a 'Pin' they want to save, they can just save it to their board with a simple click and come back to it at any time.
Why is that important? Because, if you've used Facebook or other social media forums for advertising, you know your ad has a shelf life of about 24 hours. If a person isn't active on their social media and clicking on your ad post the day you post it, it's a missed opportunity.
The beauty of Pinterest is that once you pin your "ad", that pin is around forever and completely searchable by users days, weeks, or even years after the initial posting.
The focus should be on having strong keywords and staying consistent in your messaging and branding.
You can also "re-pin" an ad multiple times and Pinterest's search engine will continue to pick it up.
That's free advertising because you don't have to pay for an ad for Pinterest to distribute your content. Many businesses have built their client exposure through Pinterest solely on organic searches, not paid ads. You won't tend to find that organically with Facebook, Instagram, or most other social media sources.
What are the downsides to Pinterest though?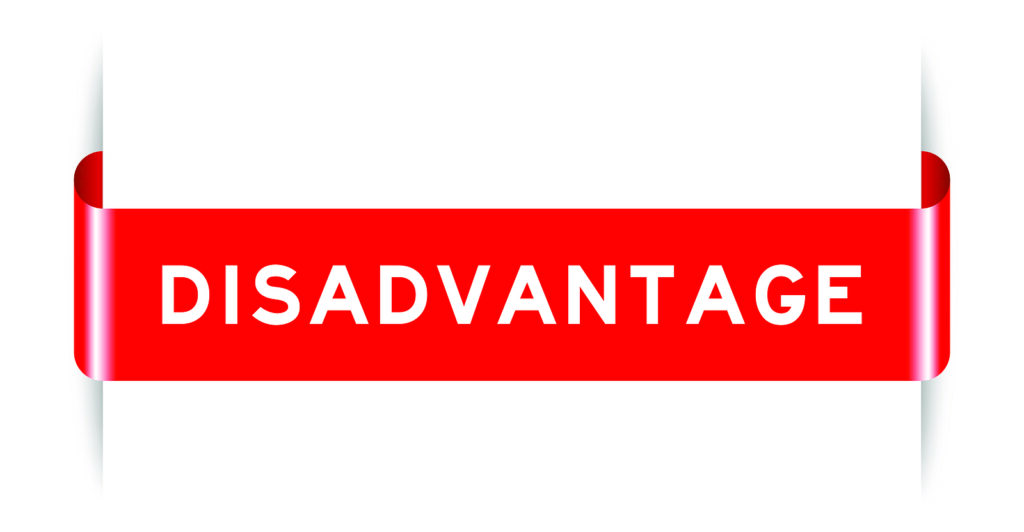 What Are The Downsides?
Well, there are a couple:
• Pinterest prioritizes new pins over "re-pins" or existing pins. So, it's important to keep posting new content. Pinterest experts recommend pinning at least 3 new pins per day to optimize placement. That can be daunting to a lot of people if you don't have a consistent creative system in place.
Part of adding that new content to your boards, though, can be pinned from other people's content feed. Just make sure it's complimentary content, resources, or helpful tips related to your board topic.
• Pinterest has not officially designated senior downsizing as an official category. If you look up "senior" on Pinterest, it's skewed towards information about high school seniors, not retirees. So, you need to get creative about your keywords and how you position your pins. But, not to worry! The messaging still gets through.
Does It Allow Me To Target My Local Market?
You may be asking if Pinterest gives you the detailed targeted advertising and demographic capacities that the Facebook ad program provides.
The answer is yes! If you choose to advertise through Pinterest, you can create highly targeted ad campaigns, set a budget, choose areas anywhere within the U.S. (even worldwide locations), advertise continuously or use a set timeline, and more.
I've also found that my marketing budget goes farther with a paid Pinterest ad, compared to an ad with Facebook, because the ad reach (or amount of impressions reaching the consumer) tends to be larger.
Pinterest doesn't care about the number of followers you have. It's all about your pin's "search-ability", not how popular you are. Don't you wish we'd had that option in high school?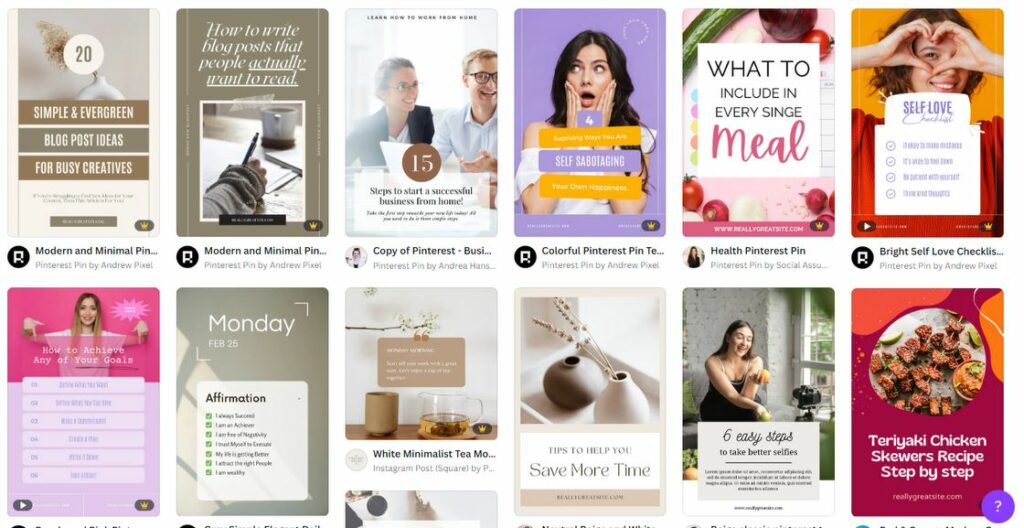 Creative Resources That Can Help
But, if you're feeling overwhelmed just thinking about creating multiple pins each week, don't let that stop you! There are plenty of free creative resources out there, including Canva and Tailwind, that offer design and scheduling options. Both offer an easy way to create custom pins using your brand colors via templates.
Use Pinterest to share tips, helpful guides, and downsizing resources with potential clients. Use it to establish your expertise in your community! Got a blog? Create a pin for each post and share your message with the world!
While I don't get paid for sharing my enthusiasm for Pinterest as a business tool, it's made a world of difference in improving my business exposure and reaching my target clientele. I hope you give it a try! I think it'll be worth the effort!
Deborah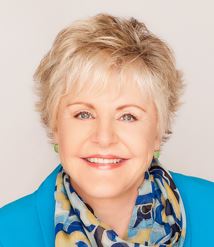 P.S. Just getting started thinking about starting a senior downsizing business of your own? Have some questions about what it takes? Schedule a free 20-Minute consultation with me by clicking here!