10 Things to Ask a Mover Before You Hire Them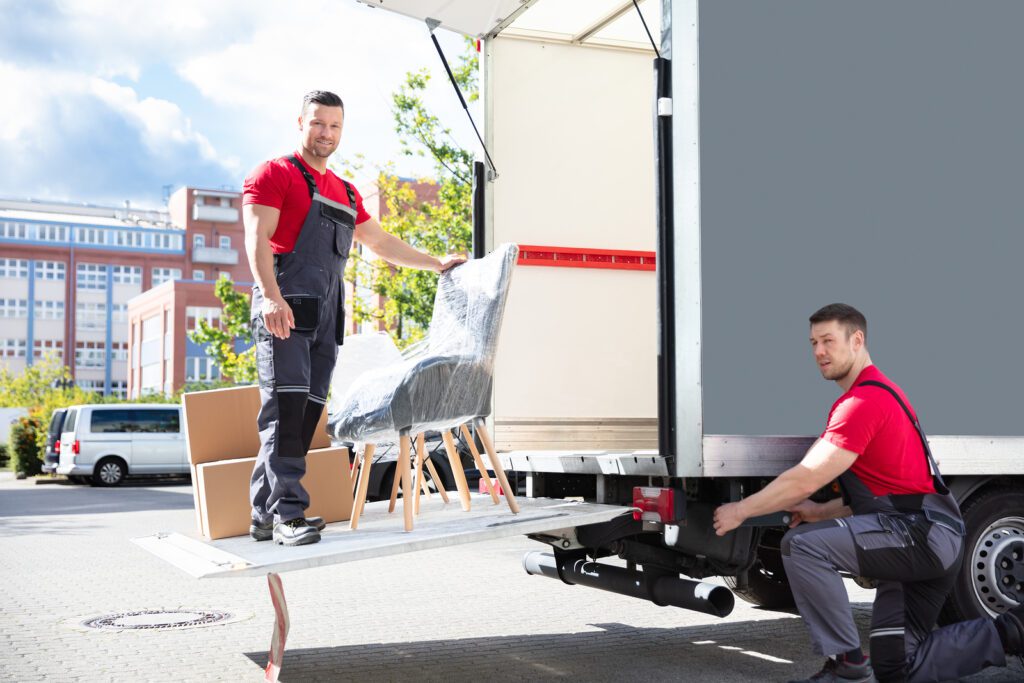 If you've ever gone through a move, and most of us have, you know that hiring the right mover can mean the difference between a smooth, stress-free experience and a living nightmare.
Unfortunately, there are some unscrupulous moving companies throughout the U.S. that scam customers out of thousands of dollars every year. So, it's critical to your customer and your business reputation to align yourself with vetted professionals who take their service reputation as seriously as you do.
Industry Requirements
Thankfully, it is a fairly well-regulated industry, so it's pretty easy to find out if a company is operating legitimately.
Requirements differ from state to state, so you'll have to do your homework in your own state to see what's required.
But, if a carrier is operating on an interstate basis, they're required to be registered with the U.S. Department of Transportation who gives them a DOT number to operate.
38 states require in-state movers to register for a DOT as well. But, even if they aren't required to register with the DOT, they are required to have a local business license and should always be insured.
As a senior downsizing specialist, having a go-to, dependable mover vendor partner is key to your success. Many specialists work with multiple movers to ensure they have availability during high-volume moving seasons.
Since we work with different types of move clients, including local and interstate, even international, it's important to know some important things about that mover's policies, pricing, and procedures.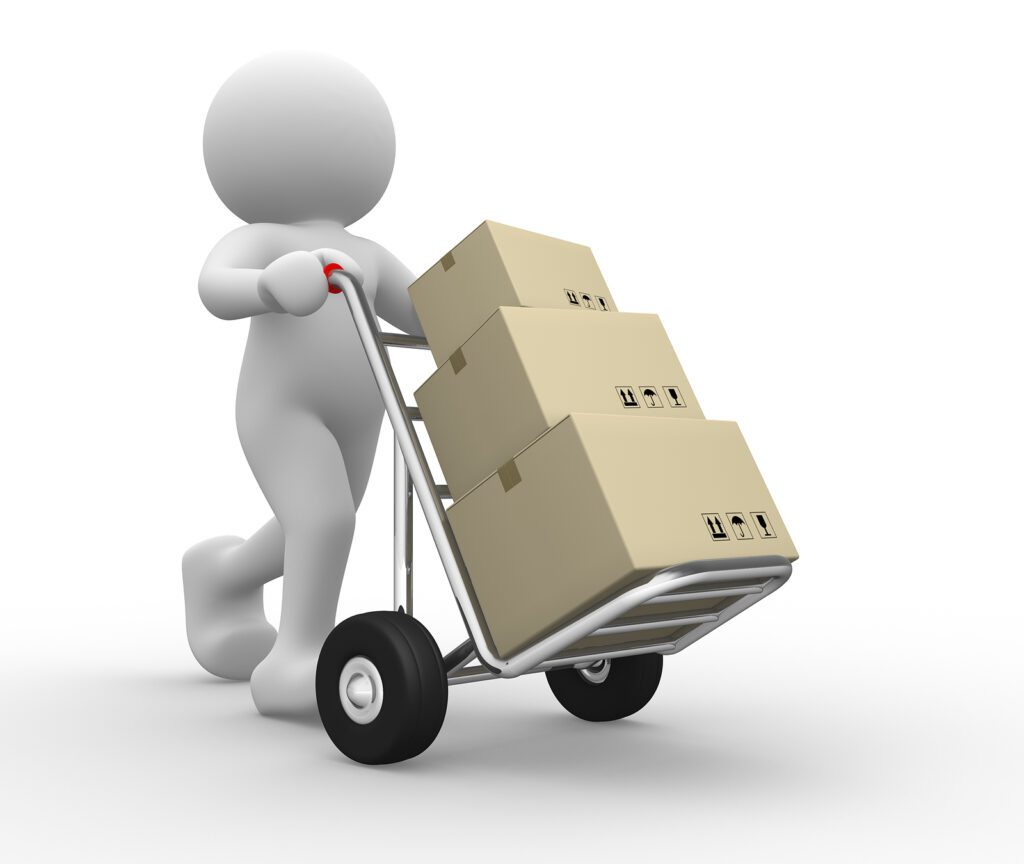 So, let's tackle 10 of the top questions you should ask.
1. Do they provide both local and interstate move services?
A Downsizing Specialist's client needs are varied and often require both types of move services. If a mover only does local moves, ask if they refer to another company for interstate moves. It's important you know this so you can do due diligence on that company as well or find another interstate mover on your own.
2. Do they have a DOT number (where applicable), have a current business license, and covered by business liability insurance?
As I mentioned earlier, it's imperative that you work with a mover that can be accountable for their services. The Department of Transportation requires any movers with an issued DOT number to meet certain professional standards, including minimum insurance requirements, truck quality controls, and safety procedures to operate.
This requires that the mover provide proof that they have up-to-date insurance coverage, maintain his or her vehicle in a safe and consistent way and be accountable for their business practices.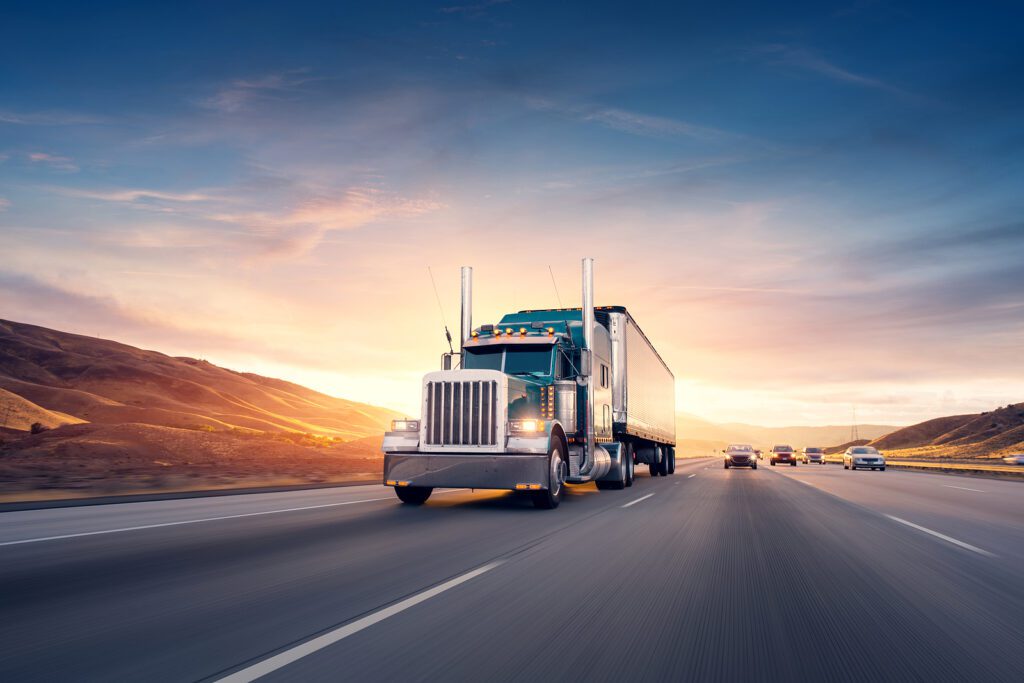 3.  What are they prohibited from transporting?
There are a number of things that movers can't or won't move, based on state law, federal law, or company policy.
Common items they prohibit are anything that's flammable, toxic, hazardous, or perishable. This includes paint, fertilizer, batteries, firearms, ammunition, fuels, oils, detergents, cleaning agents, perishable food, propane, aerosol cans, firewood, and liquor. Many also don't move live plants.

If you have a question about an item, check with your mover to see if it's on their accepted list.
4. What are the services that your mover provides?
While packing, moving, and unpacking are standard services offered by most movers, there are other important services your client might need. So, it's important to ask your mover if they provide additional services such as car transport, piano moving, or provide warehousing options if your client needs to store their items for an interim period before final delivery.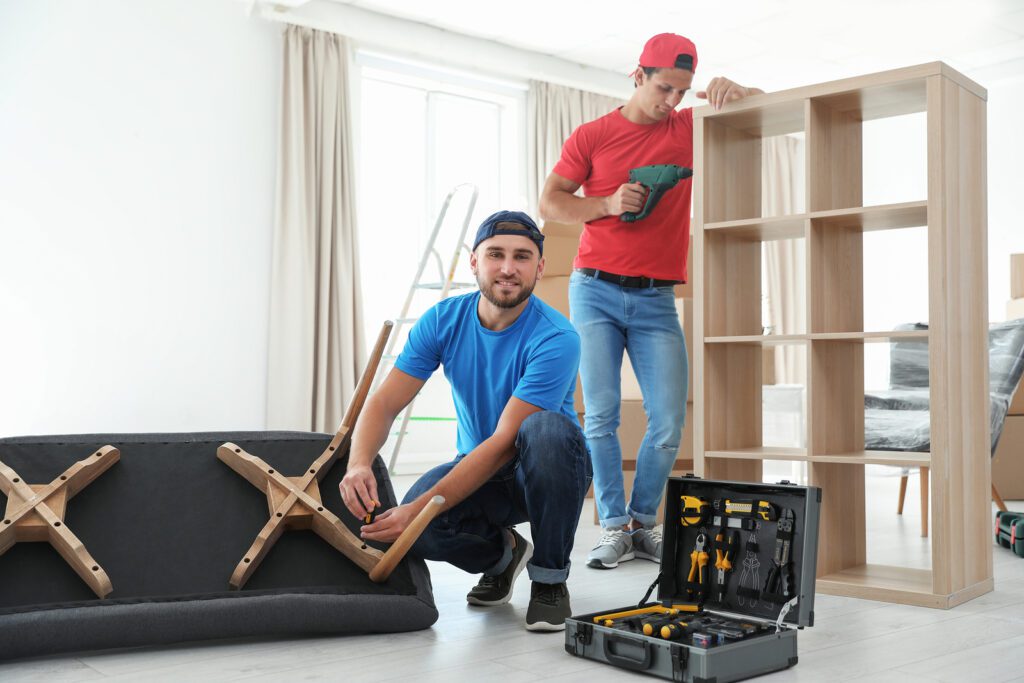 Other questions to ask are whether they disassemble or assemble furniture, disconnect or connect appliances (electric or gas appliances), remove TV wall mounts, move life plants, or other common customer needs.
Have them provide you with a complete fee list for any service, especially add on costs such as additional labor, fees for stairs, long-haul pick-up, or delivery if the truck can't park within 100 feet of the location.
5. Does your mover come to the client's home and do a walk-through or just give a phone estimate?
A mover who only gives phone estimates is a mover that takes shortcuts. It's a recipe for disaster on move day if they don't take the time to adequately assess a location and contents personally.
It's also important for your clients to know who they are dealing with. I'm sure they didn't hire you based on a phone conversation. People want businesses that take the time to provide personal customer care.
So, steer clear of these types of movers. If they cut corners on something as simple as doing an in-home estimate, where else are they cutting corners?
6. What do they include in a move for free?
If you have a mover who "nickel and dimes" you, you can bet you'll have some invoice surprises on move day. A mover's service structure should be simple and straightforward so that you, as the Downsizing Specialist, can confidently answer any questions your client has about the move process and estimated cost.
A good mover will include things for free for vendors they work with consistently. One of those freebies is including free use of wardrobe boxes for your clients on move day. Usually, a mover will provide 8 to 10 wardrobes without charge. The wardrobes should be clean and in great condition.
Wardrobe boxes, as you probably know, are extremely expensive, so this is a great way to save your clients several hundred dollars in packing material costs by offering this freebie.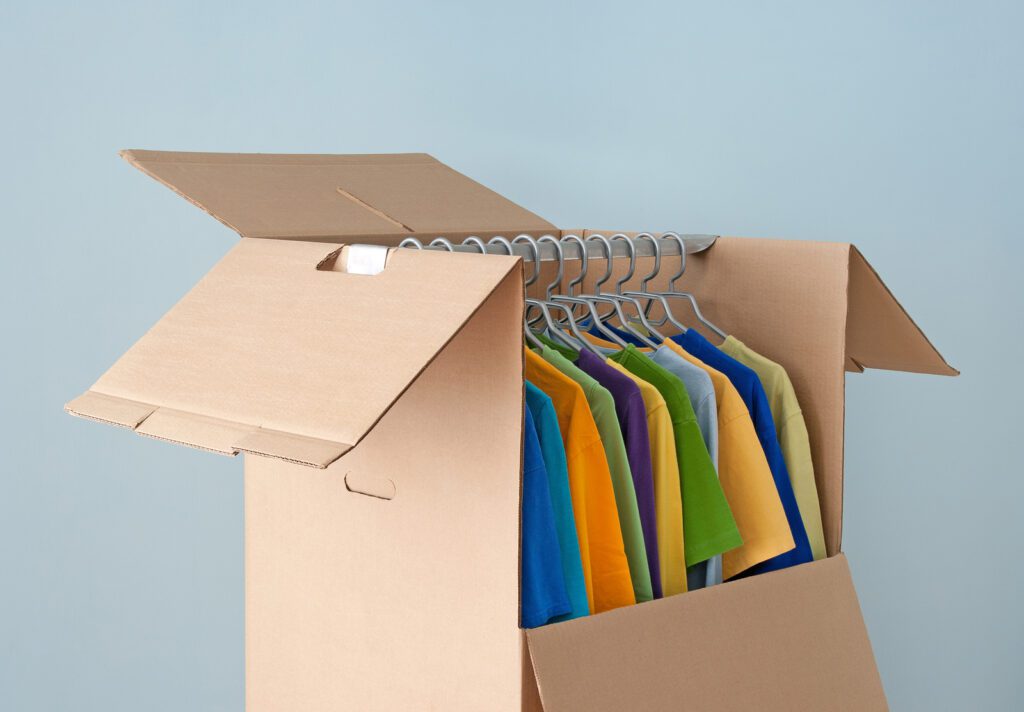 7. Is your mover's estimate binding or non-binding?
If a mover has done his or her due diligence with an in-home inspection and provided a thorough estimate, it significantly reduces the potential for surprise costs. But, the moving business does have its moments where things can happen that are out of everyone's control.
It's important to have a clear understanding, then, of your mover's estimate policies. Is the estimate binding? Do they offer a "not to exceed" clause that protects your client from large, surprise overcharges at the end of the move, or is the estimate non-binding?
Is your mover flexible and will they work with you when unexpected events occur?
8. What insurance terms and options can they offer your client?
There are several insurance coverage options that your client may want to consider when they are scheduling with a mover. If it's a local move, most movers go by the industry standard "maximum liability clause". This is not insurance, but the maximum they'll payout for any damage incurred by their company is 60 cents per pound.
But, on long-distance moves, your client has some additional coverage options which are generally obtained through third-party move insurance companies. Your mover should be able to give them those options in clear and easy-to-understand terms.
Cost is generally based on a sliding scale of the size of the load or off an overall estimate of value given by the client.
I go into this topic more in-depth in the "Business Start-Up Essentials" course at The Downsizing Institute. For more information on course content click here.
Always get pre-approved by your mover's insurance company before you start a packing project. If not, your client may not be covered if something is broken in transit.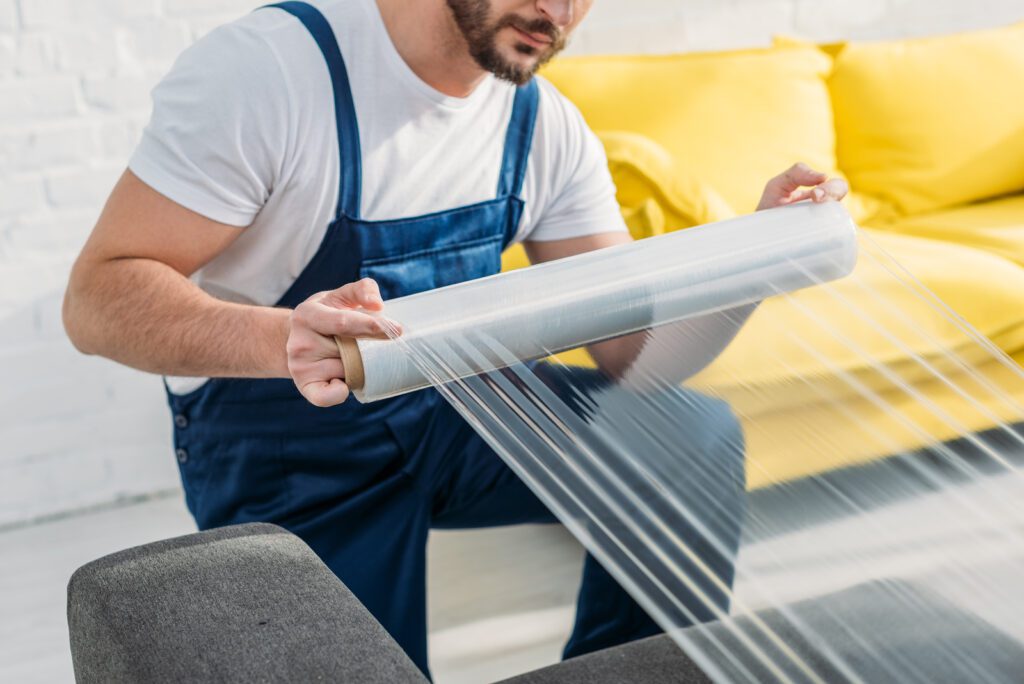 9. What extra steps does your mover take for fragile items?
Just about every move will have fragile items that need extra care and protection. Glass or marble tabletops, mirrors, TV's and expensive art are some examples.
Ask your mover what steps they take to protect fragile items during transit.
Do they use special boxes or containers or add extra padding? Are their crews trained to strategically place fragile items in a safe spot in the truck to ensure they don't get crushed?
Clients can get nervous when they think about their precious items getting from Point A to Point B. Educating your client on the steps their mover takes in packing and loading their items can help.
10. If it's a long-distance move, does your mover offer a program with a guaranteed window of time for delivery?
Long-distance moves are notorious for not having a fixed delivery date. Many factors come into play that can affect delivery. Bad weather, road conditions, traffic, or sharing loads with other clients can make a difference.
Your client is typically given a two-week window for delivery. The driver will call the client the day before he or she arrives. But, some forward-thinking, larger long-distance movers have developed programs where they offer a guarantee for a much narrower timeline.
If your mover offers this, it can help to increase your client's overall satisfaction and future referrals.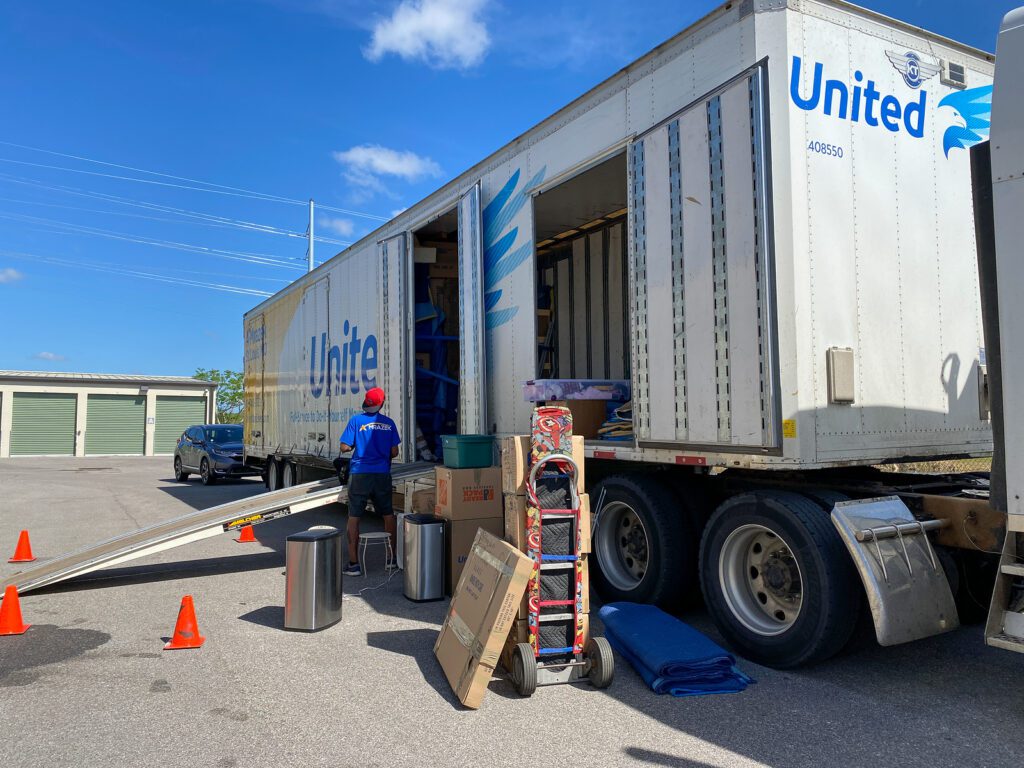 Check Your Mover's Service Reputation
Of course, in addition to these 10 suggestions, always do your due diligence. Check online to see if your movers have any history of serious customer complaints or state violations. It's also a good idea to check their social media or website comments and reviews.
It's ok to have one or two complaints here and there. You can never please everyone, especially during a move. But, their reviews should overwhelmingly be positive.
The best way, though, to see how a business really operates is to try them yourself.
Have more questions about downsizing or moving best practices and strategies? Check out Downsizing 101: Skills, Strategies, and Tools at The Downsizing Institute.
Deborah