Collectible Advising: A Game-Changer for My Organizing Business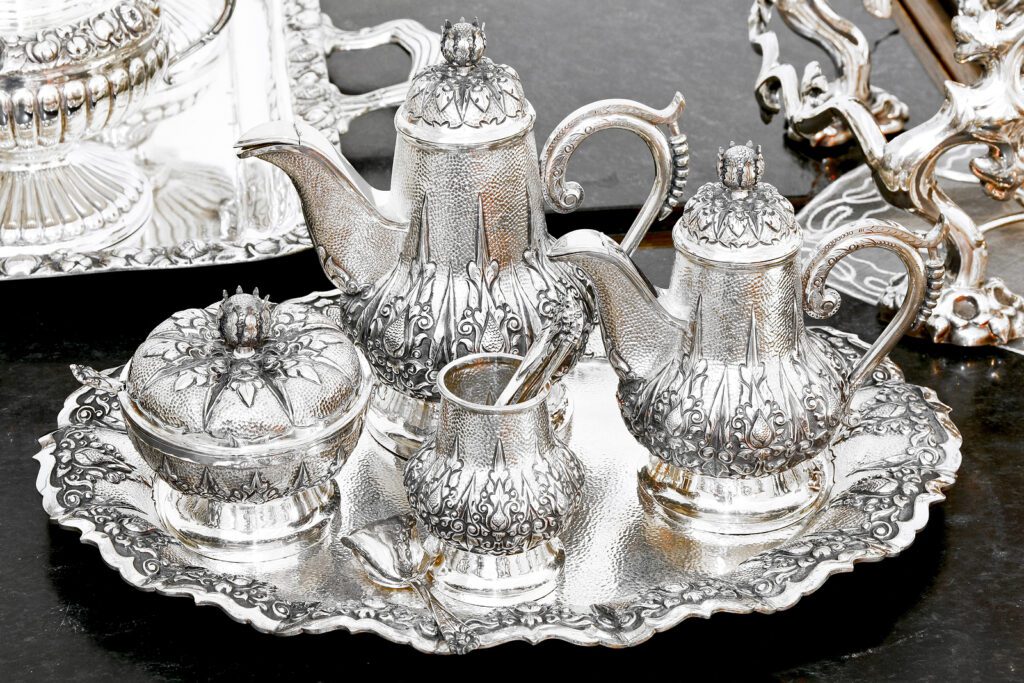 Introduction
In order to provide a wider range of information and resources to my readers, from time to time I will be including guest blogs from innovative experts who offer unique knowledge and experiences related to the downsizing and home organizing field.
Today, I have the pleasure of presenting our first guest expert, Stephanie Denson, owner of Spirit and Space, LLC in Indianapolis, Indiana.
As a professional organizer and senior downsizing specialist, Stephanie's an innovator who thrives by thinking outside the box. She's always looking to learn and share better processes, tools, and ideas that can improve services to her clients and community.
In today's article, we will learn how adding collectible advising to her menu of services made a serious impact on her company's growth and profitability.
Stephanie's Story
If you'd told me a year ago that I'd be able to return thousands of dollars to my clients and make a cool chunk of change myself on collectibles, I probably wouldn't have believed you. But then I heard about The Keys Guild. With guidance and training from the Guild, I began to learn more about collectibles and forge relationships with outlets that will buy items from clients.
The Keys Guild
As a member of the Guild, I have access to experts across the country who can help me find the right market for items clients no longer want – from precious metals and jewelry to antiques, fine home goods, and more.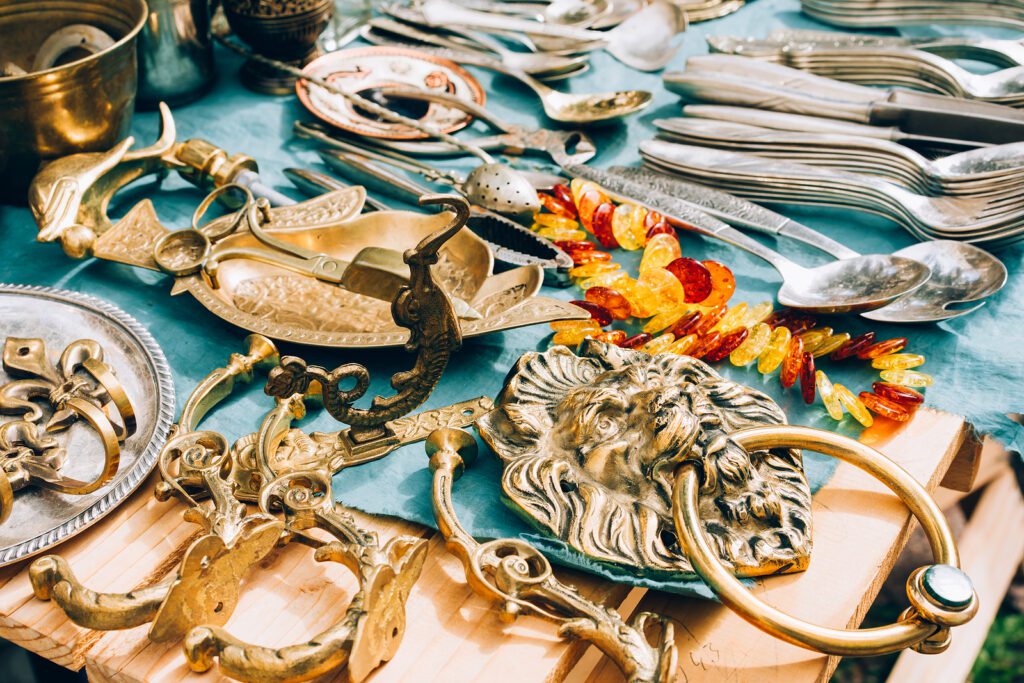 A Key Partnership with Everything But The House (EBTH)
Another key partnership within The Keys Guild is Everything But The House (EBTH), one of the world's largest online auction houses, headquartered in Cincinnati, OH (two hours from my home).
My first foray into selling with EBTH was for a client who cleaned out her curio and china cabinets. She had an assortment of fine home goods – crystal, dishware, silver service pieces, porcelain, etc. She also had an antique Victrola and some antique toys. I shared pictures with my EBTH representative, who agreed to take it all.
The client and I packed the items and I drove them to Cincinnati for auction. I also took a set of Javanese silver for another client – a set that was too special to sell to a refiner, offering the "unique" quality EBTH prides itself on. The EBTH team started unpacking goods immediately; the first items were live at auction within the week, most in groupings ("lots") of similar items. The pictures were beautiful and did a great job highlighting each item.
The Process
Most items are open for bidding for five days; frequently bids heat up in the final hours. Watching the auction results that first time was thrilling! After a sale closes, EBTH pays me as the contracted seller. Once I receive payment (usually within a month of a sale), I send checks to my clients after deducting the commission outlined in my consignment agreement.
Keys Guild members get the highest commissions possible at EBTH. Both clients with items in that first delivery received checks for over $700 for stuff that had been collecting dust in their homes for years. They were thrilled!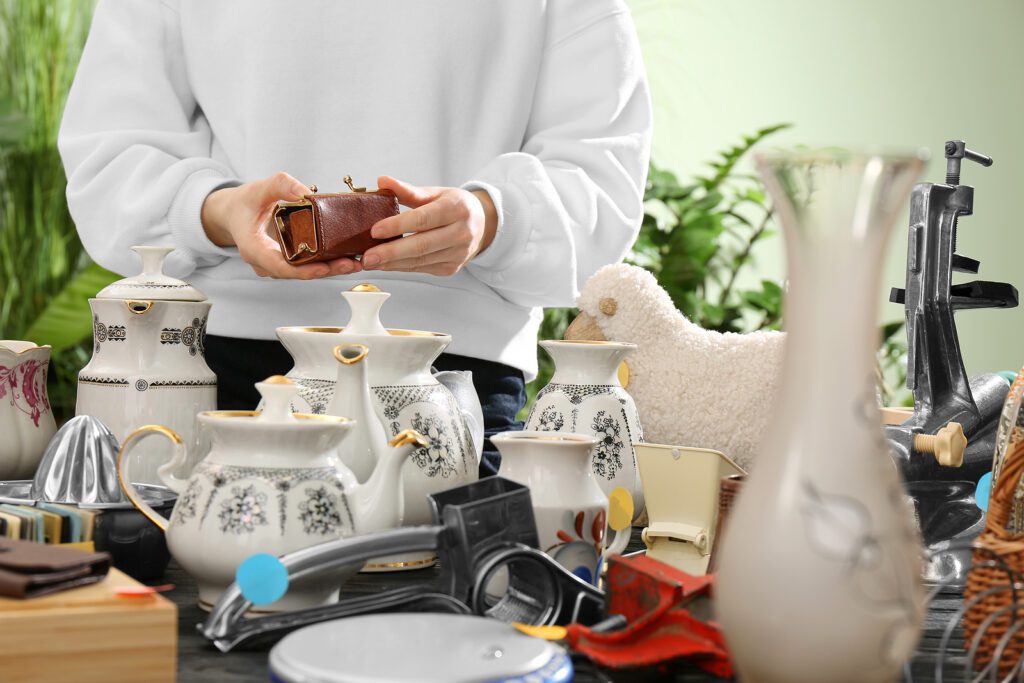 A Client's Story
Shortly thereafter I booked a client who had downsized, leaving a large lot of items that had to be removed from her former house – mostly furniture, rugs, art, and decor. While some items were donated to local nonprofits, most of the items were better quality. My EBTH rep and I had a long video call to review all the items. She told me what was marketable and what they would pass on (such as average home décor items available from big box stores). She also asked if the client had any other goodies to bolster sales; the client added jewelry, scarves, designer handbags, and a few items of clothing to the lot.
I prepared all items for shipping and coordinated with the trucker who came to Indianapolis to pack up the shipment. The client left furniture, art, lamps, and rugs in the house for staging; EBTH sent a second truck to collect those items after the closing. The cost of the shipping was deducted from the final sale results. When she'd first called me, that client said she'd like to get at least a couple thousand dollars for her items. She ended up earning more than four times that through sales at EBTH.
Keeping an Eye Out For Future Opportunities
These days I routinely sort through items that clients aren't keeping. I identify items that could go to auction, then share photos, or make video calls to consult with my rep. I'm fortunate to be able to drive goods to EBTH. However, even clients outside this region have sent items to the auction. EBTH sends a postage-paid label and pays the shipping costs. I really appreciate that the communication with my EBTH rep is professional and timely. She strives to be very transparent and set realistic expectations with clients.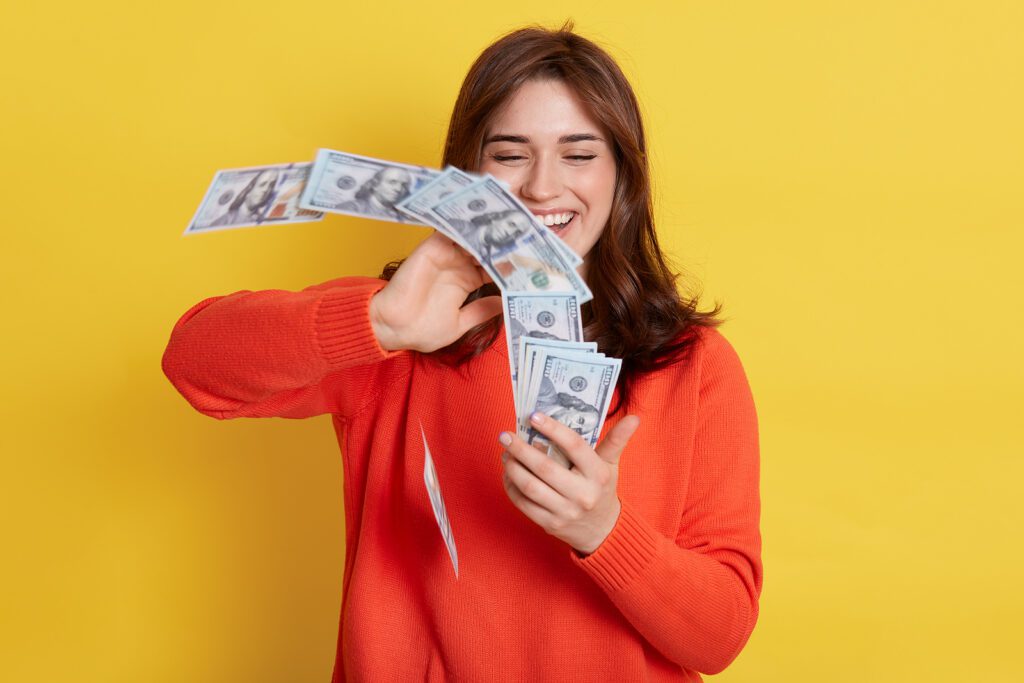 What to Expect
Given the nature of an auction, no sales are guaranteed. Typically, 10% of items sell over expected rates. 10% sell under, and the rest sell for true market value – that is, what someone is willing to pay for them in today's market.
EBTH has a huge global audience. 90,000 people look at their listings daily, and one million look each month. There's no comparison with a local auction or estate sale that requires buyers to be in the room (or even online).
However, not every client has been universally pleased with EBTH results. When a set of china sold for less than she expected, one client said, "I could have gotten more at the garage sale." In general, however, clients are very happy to receive money for the stuff that's been sitting around unused in their homes. They're also very pleased that the items are out of their space!
What It's Meant for My Business
I believe that being a collectibles adviser heightens the value I bring to my home-organizing clients. Working with The Keys Guild and EBTH, is also a game-changer for my business, both in marketing and income potential.
Downsizing is often overwhelming. Clients need and want help finding the right disposal source and making money in the process. In the first six months of my collectibles advising, my clients earned over $31,000 and my business earned over $9,000. As you may have heard, there is very little market for silver these days, but there are options. I frequently sell clients' silver (as well as gold jewelry) to a national refinery, where members of The Keys Guild get top commissions.
Through partnerships with EBTH, the refiner, and other outlets across the country and locally, I connect clients to options for selling that they would never have had access to. Of course, it doesn't change reality. Those cherished Hummel figurines and Beenie Babies still don't have much value. However, I love being able to help clients find the right solutions and feel supported.
Written by Stephanie Denson – Spirit and Space, LLC.
Interested in learning more about senior downsizing as a profession? Click here for available courses.