How to Create a Professional Business Logo in Minutes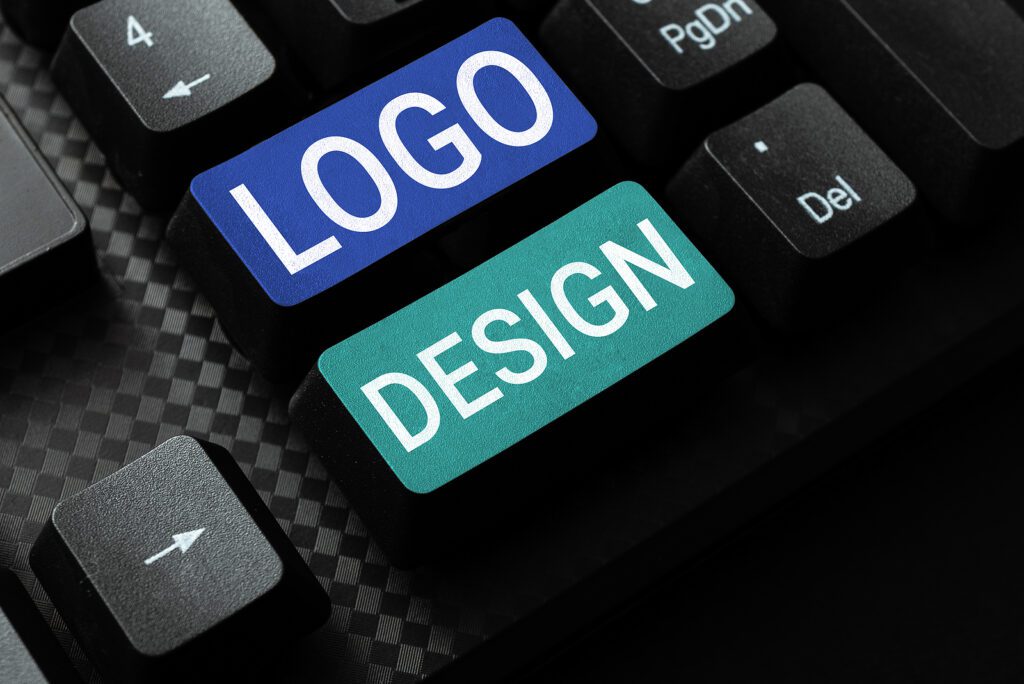 If you're just starting your downsizing business, or feel like you need a branding refresh of an existing one, you need a professional-looking logo.
Your logo is the first thing future customers will see, so it's important to get it right.
But, creating a logo is expensive and only for techies, right?
Wrong.
It's never been easier, or as inexpensive, to create a professional-looking logo than right now.
So, today's blog is about showing you just how easy it is to use one of the many online DIY logo creation tools. For today's demonstration purposes, I'm going to use one called Designmantic.
First, full disclosure, this is a tool I've personally used for my own business, but I am not an affiliate, paid endorser, or partner with Designmantic. I simply want to show small business owners how easy it was for me to create a logo when I started my business back in 2009.
Start Here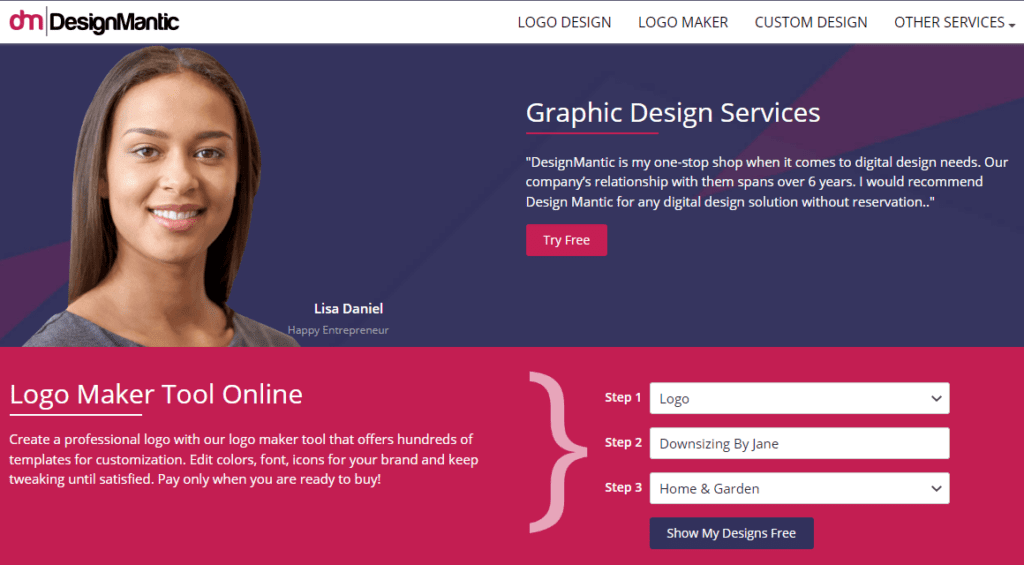 First, you need to go to their home page at designmantic.com where you'll see 3 items to fill out.
1) Select the logo option
2) Enter the name of your company (in this case I used Downsizing By Jane as an example)
3) Select the option that's closest to your industry.
Since downsizing is a unique service. I selected Home & Garden to start with, but you can also select "All" and narrow down from there. You'll be able to do further searches based on desired keywords once you are further into the application.
Once you've completed that step, press the "Show My Designs Free" button.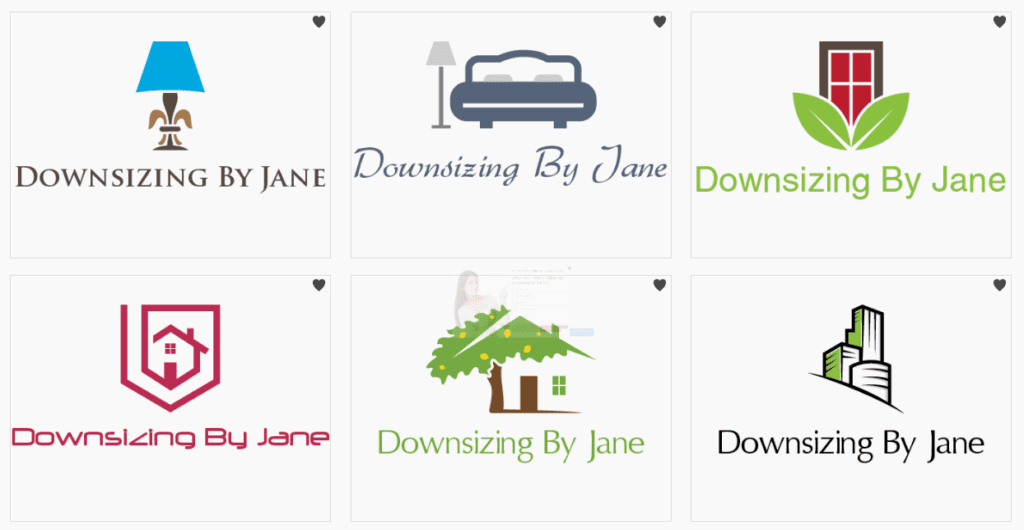 You'll be given multiple pages of possible logos, like the ones above, to choose from with your business name in various fonts, color combinations, etc.
This is probably the thing that will take you the longest in this process, but don't rush it.
You want to be sure that the logo is a good fit for all of your marketing needs. This includes your web page, letterhead, advertising, business directories, etc.
Customizing Your Logo
Once you find one that you like, you can still customize and fine-tune it for color and layout.
For example, say you prefer a different color for the door, the leaf pattern, or the business name or want to check out other font options. Simply click on the area you want to change.
If you want to change the font, use the drop-down font list above or increase/decrease the font size.
For color changes click on the small color box in the upper left corner of the customization screen. In this case, it's lime green.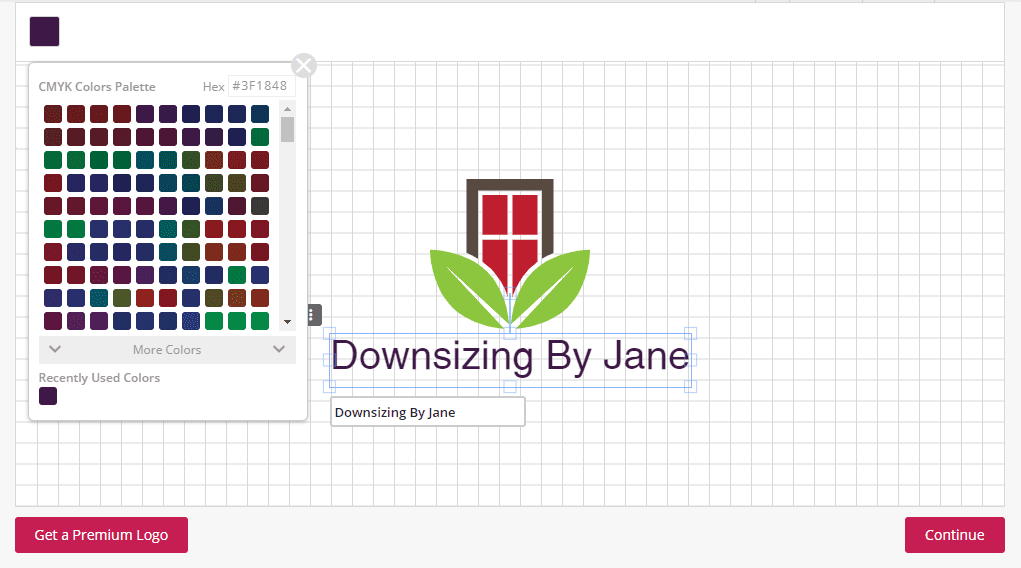 That brings up a palette of colors that you can select from or add your own preferred Hex color number in the upper right-hand field of the color palette box.
In this case, I chose to change the color of the business name to black, and voila! It's ready to go.
You can also change the text fields and make the logo horizontal, add additional graphics, or a marketing tagline like I added here.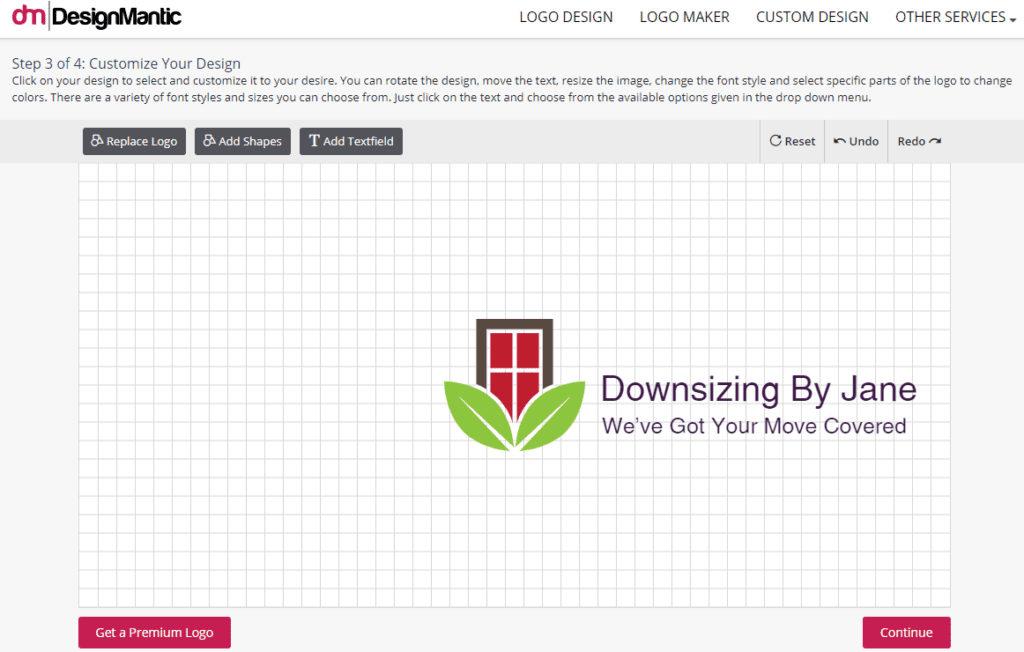 My philosophy is that less is more. You'll want to clearly show the logo in smaller marketing formats and too much detail can make it hard to read.
Checkout Options
Once you've made the changes you want, click continue. It will take you to this screen where you approve the final logo and start the checkout process. You can still change your mind and continue to edit the logo even at this point.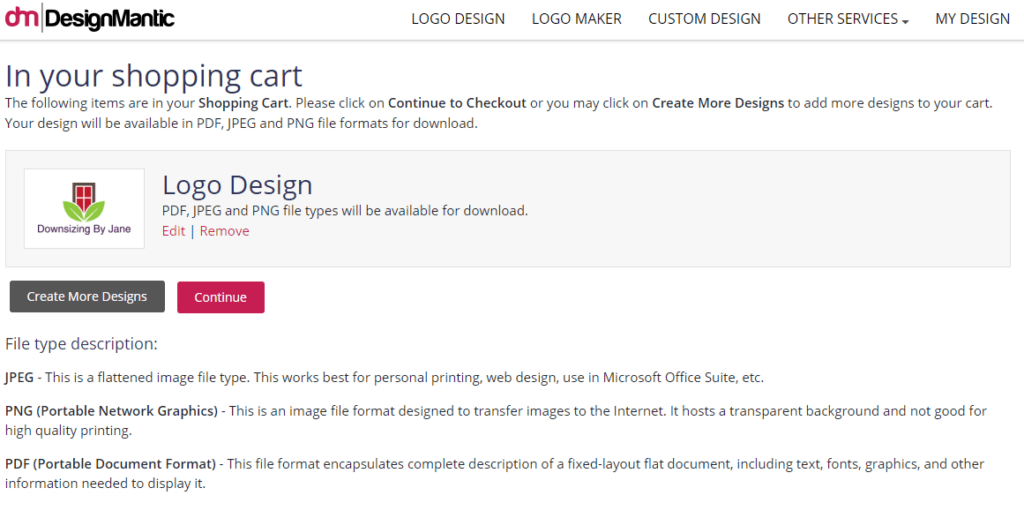 At checkout, choose the package that best fits your needs. Packages start from $37 for just the logo (with downloadable files). Other packages ($97 or higher) are available for added items or services. Things like business cards, letterhead, Facebook Cover Art, and more.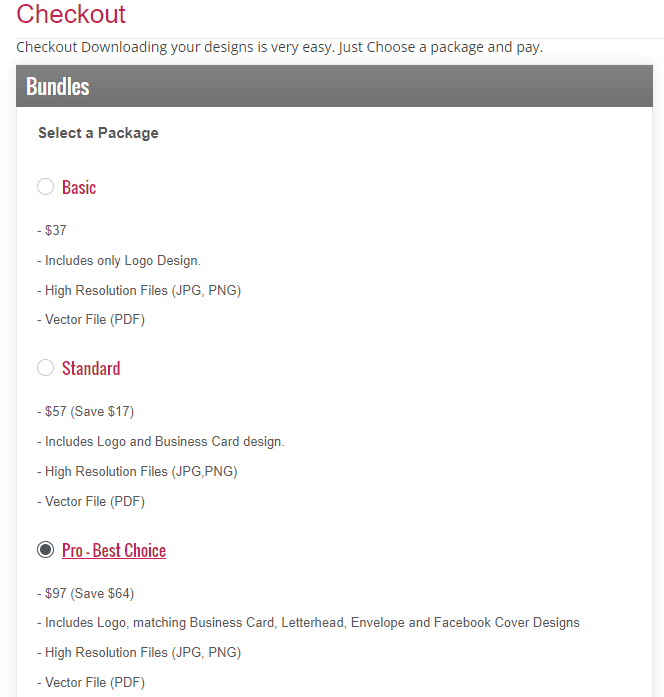 What You'll Receive After Checkout
Once you've paid, you'll have access to three downloadable logo file types, PDF, JPEG, and PNG. These will cover most marketing needs.
There may be times when you need a vertical logo vs a horizontal logo (or vice versa). I recommend creating and investing in both (separate fees).
And that's it! You're ready to start marketing your business!
As you can see, creating a professional logo isn't difficult or expensive. There are other similar online DIY logo applications. Feel free to check around for the best option that meets your needs.
So, until next time, my friend, as I always say….stay safe, stay healthy and stay strong!
Deborah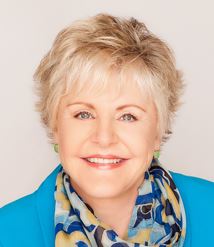 Need more help marketing your downsizing business? Check out my easy, online video Marketing and Branding Your Downsizing Business training course here! It's chock full of marketing ideas that work specifically for the senior downsizing marketplace.