The Silver Economy: Its Effects on Your Future Success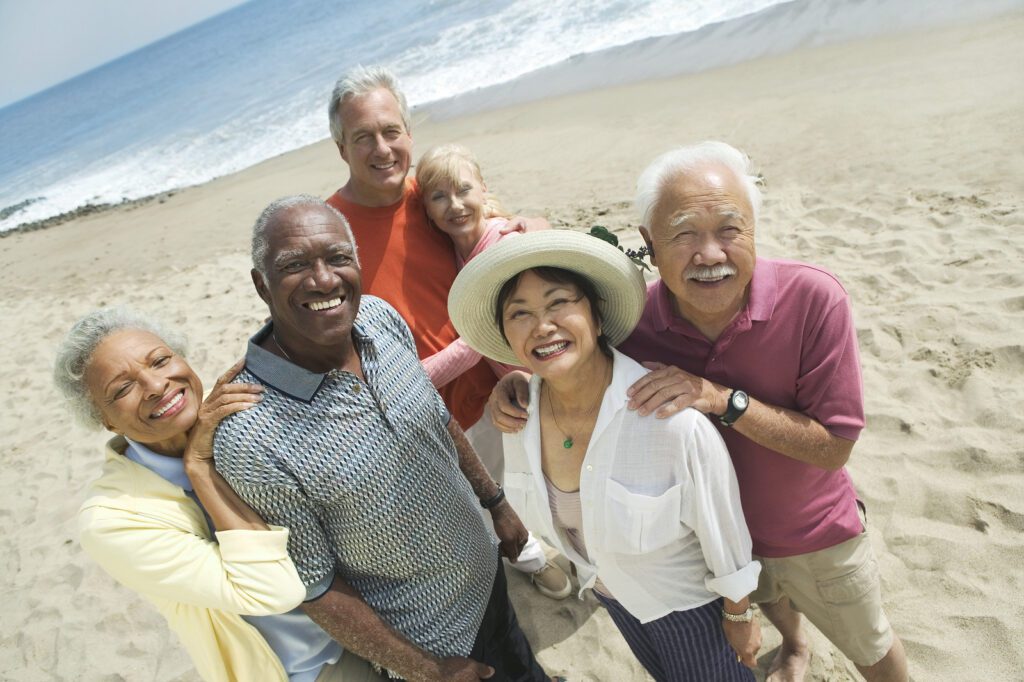 If you're considering starting a senior-related service or already providing services to seniors, your timing is impeccable. Why?
Seniors are front and center today driving new business opportunities in what's been dubbed the "Silver Economy" or "Senior Market".
What is a Silver Economy?
So, what is a "Silver Economy"? Wikipedia describes it as "the system of production, distribution and consumption of goods and services using the purchasing potential of older and aging people and satisfying their consumption, living and health needs."
Whoa. Let's break that down a bit.
In simpler terms, it's a system of products and services developed specifically to meet the growing needs of our aging population with the intent to improve and support their health and general well-being.
The range of services and products is far and wide. They are affecting economic sectors like information technology, communications, finance, transportation, housing, long-term care, health services, and leisure.
It's All About The Numbers
A study done by the Georgetown University School of Business reported there are "962 million people over the age of 60 in the world today – more than twice as many as there were in 1980. By 2050, that number will more than double again to nearly 2.1 billion".
Because of that "the aging population is one of the important trends in the world today, and it's a powerful force, not just socially, but economically" says Bill Novelli, professor of the practice and founder of the Global Social Enterprise Initiative.
It wasn't too long ago that the business world saw retirees as a segment of the population that used up resources. Instead, they are now creating and sustaining them, encouraging new business sector growth.
So What Changed?
But, in recent decades, a funny thing happened along the way that changed everything. Seniors started living longer and delaying retirement. Instead of hitting the golf range, many retirees are beginning their second careers at retirement age. They want to finally fulfill their life-long dream of owning their own business.
Rather than put their expertise and experience out to pasture, they're now at the forefront of small business growth and innovation.
The World Health Organization (WHO) cited statistics that showed we now live an average of 72.5 years, 20 more than in 1960. More and more people are living into their 80's, 90's, and beyond thanks to better health care and self-care practices.
Combined with the general decline in the worldwide birth rate, businesses are now recognizing a need to pivot. They need to recognize the inevitable future that focuses on serving the growing older sectors of this population.
New concierge-style services like professional downsizing don't just help seniors, they also help a host of other customer bases, like a senior's family, retirement communities, and other senior-support businesses.
What It Means For Your Business
So, with all that said, what does the emerging power of senior services mean for you as a new or existing senior-service business? 
The great news is that you are part of a unique leadership of expanding businesses that will benefit from one of the biggest societal and economic shifts in history. 
There's also a paradigm shift occurring where seniors can no longer depend on family members to provide the support and care that fell on previous generations' shoulders.
Adult children who are marrying and having children later in life. They can't always handle the care and support their parents need because they are still raising kids of their own and often, both parents are working.
This is especially difficult if family members have had to move to other states or regions for better economic opportunities. They just can't offer help because of distance.
It's inevitable then, that your client base, and the need for senior downsizing support, will continue to grow at a rapid pace. Analysts predict that direct services will be one of the fastest-growing business opportunities in this changing environment.
What Can You Do To Meet The Silver Economy Needs?
To grow and thrive in this turbulent business world, it's essential to step outside of the box. Continue to develop new and innovative services (or the unique way you deliver them), that will set your business apart.
The senior tsunami has the power to change the world, socially and economically, in ways we can't even imagine yet. Is your business ready for the challenge?  More importantly, how will it offer new and evolving services to meet this growing need?

It's your turn to show the world, and your customers, what makes you shine!
Deborah
P.S. Want to start your own senior downsizing business but just don't know where to start? Book a free 30 minute Q and A session with me by clicking here! I love helping new business owners get focused on making their business dream a reality! For more information on how to start your own senior downsizing business click here!